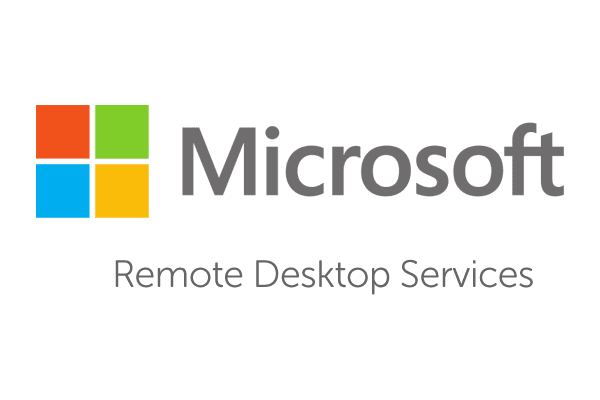 Terminal server, also popularly known as "Remote Desktop Service" is one of Microsoft Windows most vital components for both servers and clients. It enables individual users and IT members of a business to access applications, software, folders, files, and other data on a 'remote' client computer over a connected network. The client can either be a laptop or a full-fledged computer.
In a business environment, using terminal servers can prove beneficial for effectively handling IT-related tasks. For instance, it allows IT departments to install numerous applications and tools on a central server, rather than deploy them on all desktops separately. For more information, let's take a look at a few reasons on why businesses should use terminal server:
Longer Lifespan for Desktop Hardware of Terminal server
It's not easy to run a large business. There are countless expenses and everyone is looking for ways to make the most of their IT budget. Subsequently, by using a terminal server, businesses can enhance the useful life of their desktop computers (hence cutting IT maintenance costs). How is that possible? This is because the processing occurs at the end server. That means all desktops simply act as 'terminals', thus enabling hardware to last longer than it would if run locally.
As terminal servers also enable businesses to utilise lower-end desktop hardware. It reduces the cost of building high-performance of expensive PCs (resulting in huge savings).
Install Once, Use Many
One of the main benefits of using terminal servers is the applications only have to be installed once, as everyone receives upgrades at the same time. This eliminates the need of installing a tool, software, or application separately on a number of desktop devices. Moreover, it also enables desktops to be configured and run on minimal configuration. This makes maintenance and provision of desktops easier and also eliminates the issue of computability testing (which is a huge and lengthy problem to handle, even for IT professionals).
Terminal server single Point of Maintenance
As mentioned earlier, when using a terminal server, the server installs all applications rather than on individual desktops. Therefore, performing updates and upgrades on applications and tools becomes easier, as you no longer have to ensure installations are made on all desktops within the organisation (a lengthy procedure that can finally be avoided). However, it is worth noting each desktop retrains its 'own' operation system. This means that your IT provider must keep all systems up to date.
Access to Systems from Anywhere and at Anytime
Another huge benefit of using a terminal server is that it grants you more mobility. This means, employees and business executives can easily gain robust access to their documents, calendars, and contacts. Regardless of what time it is and where they are (similar to cloud computing). While utilising terminal servers may sound like an obsolete solution, it definitely proves a great for today's mobility requirements. Also it offers better security and protection of data.
So, if you want to receive the abovementioned benefits, perhaps it is time you utilise terminal server in your business environment as well.