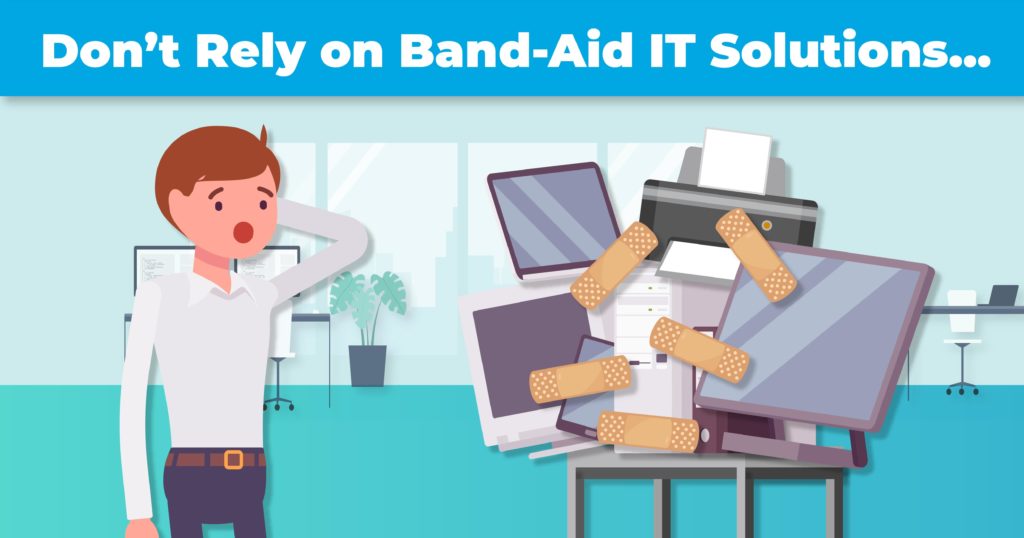 When it comes to IT services and support, there are two main models in use today – managed services and break-fix. But what exactly is the difference between them, and which one is right for your business? Let's take a closer look at both approaches to see which one will work best for you.
Managed Services Model
The managed services model revolves around proactive monitoring of your IT environment. It ensures swift identification and resolution of potential issues before they disrupt your operations. With this model, a managed services provider (MSP) monitors your systems 24/7, promptly identifying and fixing problems. This proactive approach grants you peace of mind. Your IT environment is under constant vigilance and issues are addressed efficiently.
Break-Fix Model
The break-fix model, on the other hand, relies on reactive service instead of proactive monitoring. With this approach, the MSP will wait until something goes wrong with your system before responding to it. If an issue arises, you may have to wait for a technician to address it, which can cause delays. This model offers cost-effectiveness by charging only for incidents. But unexpected downtime can be expensive in terms of productivity and revenue. Thus, it may not ensure optimal IT system performance.
Choosing the Right Model
When deciding between these models, consider the support setup that best suits your organization. If you desire the reassurance of proactive 24/7 system monitoring, then the managed services model is your best bet. On the other hand, if cost savings outweigh reliability for you, the break-fix model may be a viable option. Ultimately, the choice depends on what works best for your organization. So be sure to conduct thorough research before making a decision!
By opting for MSP, businesses in Brisbane can unlock a range of benefits. With managed service Brisbane providers, you gain a proactive IT partner. Such partner constantly monitors your systems, ensuring seamless operations and minimizing disruptions. This proactive approach results in increased productivity, reduced downtime, and enhanced security.
Moreover, managed services offer scalability, allowing your business to adapt to changing needs effortlessly. As your organization grows, your managed service provider can seamlessly expand your IT infrastructure. He provides the necessary support to accommodate your evolving requirements.
In addition, managed services provide cost predictability. With fixed monthly fees, you can budget effectively without worrying about unexpected expenses from system failures or breakdowns. This cost-effective approach allows you to allocate resources strategically. Moreover it enables your business to focus on core competencies and achieve long-term growth.
By choosing managed services over break-fix IT support, you can revolutionize your business operations. Embrace proactive monitoring, swift issue resolution, and a reliable IT infrastructure that empowers your organization to thrive in the dynamic digital landscape.