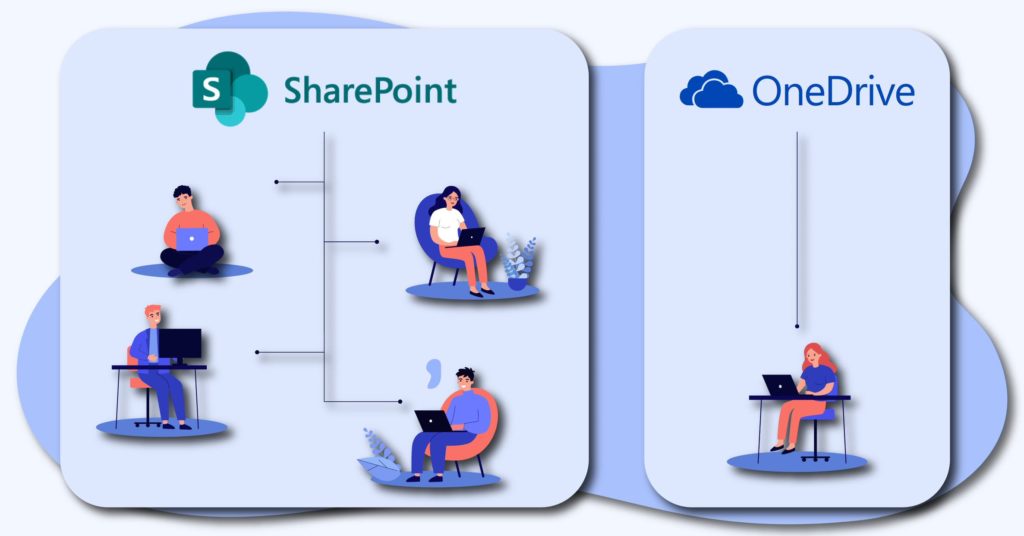 Microsoft's cloud offerings are some of the most popular in the business world. From Office 365 to Azure, they provide powerful tools that businesses can use to help their employees collaborate and stay productive. But when it comes to file storage, which should you choose? Microsoft offers two great solutions for this— OneDrive and SharePoint —but how do you know which one is right for your business? Let's take a look at each of these features so you can decide which is best for your organisation.
Microsoft OneDrive
OneDrive is a personal cloud storage solution designed for individual users. It allows users to store their files securely in the cloud, with access from any device. It also provides a number of collaboration features such as document sharing and real-time co-authoring. OneDrive also integrates well with other Microsoft products like Office 365, making it easy to collaborate on documents without having to send them back and forth via email.
SharePoint
SharePoint is a collaborative platform developed by Microsoft for businesses. It works by allowing teams to create shared sites where everyone can store and access files from any device. It also provides additional features such as task management, document libraries, team calendars, news feeds, workflow automation, and more. This makes it an ideal solution for teams who need a secure way to collaborate on projects or documents without having to worry about sending them back and forth via email or other methods. Additionally, SharePoint integrates with other Microsoft products such as Office 365 and Exchange Server, making it easy to manage tasks across multiple platforms.
When deciding between OneDrive and SharePoint, it is important to consider the needs of your organisation. If you are looking for a simple cloud storage solution for individual users then OneDrive may be the best choice; however, if you need a more robust collaborative platform then SharePoint may be the better option. Ultimately the decision will depend on your specific needs but both solutions offer great features that can help your organisation work more efficiently and effectively. Whichever option you choose make sure that you take advantage of all its features so that you can maximise its potential!