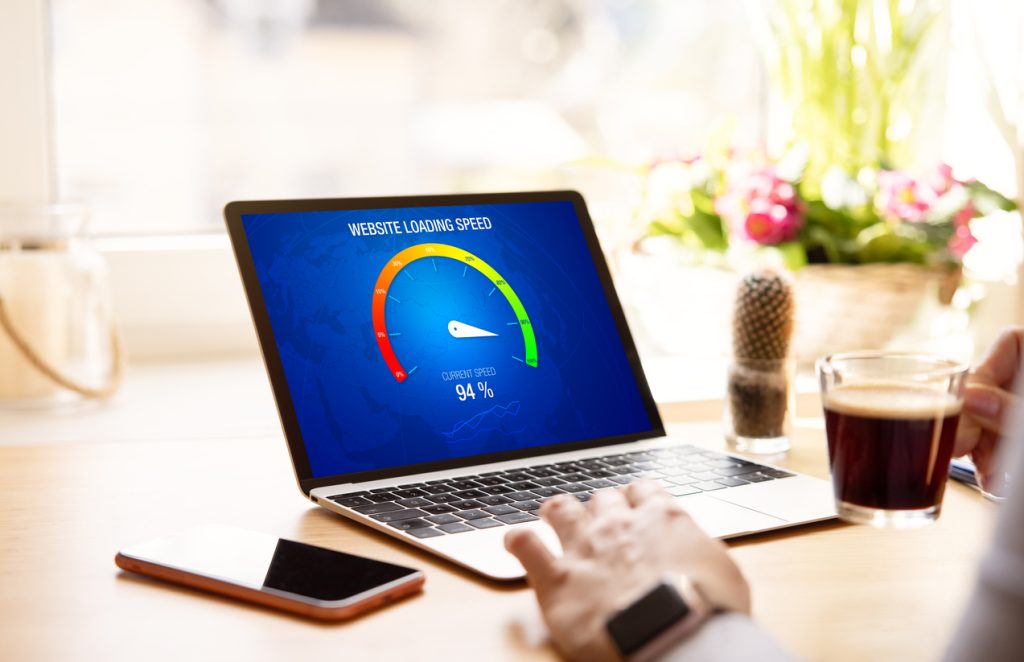 Content and page loading time and speed are the most important factors in website performance optimisation. A technologically advanced website design will allow for speedy page loading, quick movement between sections and pages. It will load super-fast when customers first press enter in the URL bar or click on that link to your site.
Any modern, professional online business requires a smooth and speedy website in order to be truly successful.
Consider this scenario: if a potential customer enters your site and experiences painfully slow loading times, it's very likely that he will become frustrated enough to leave your website for one of your competitors. Customers leaving your business website in droves is a sure-fire way to kill your online sales and profits.
This article is the first in a series of six, designed to give you helpful tips on improving website speed optimisation. We know how crucial fast-loading, fluid websites are to customer retention rates, conversion rates, and satisfaction. We also know that improving your website's speed is one of the most affordable ways to get a return on your investment. Remember, you've invested significant time, money, and energy into designing and creating your business website with the ultimate goal of generating profit. Speed indeed drives sales! Therefore, optimising your website's speed is an essential step towards achieving your business objectives.
What is Website Speed Optimisation?
Website speed usually means the time it takes for web pages or media content to download from the website's server and then display on the visitor's web browser.
Website speed optimisation is a way to use techniques and technologies to ensure your website pages load quickly in an effort to maximise conversion rates, visitor retention, and engagement, and ultimately boost sales via your website.
A recent study by the Aberdeen Group found that immediate website load allows for maximum conversion rates, but for every one second delay in website load speeds, customer satisfaction can lower by as much as 16%. The number of page views would decrease by 11% and website conversion rates by 7%. If website load times increase to minutes rather than seconds, these figures will only increase.
Website speed is based on a number of aspects that impact the user experience and website performance, including:
What do users see while the requested materials and HTML content are loading in the browser?
How long does it take the browser to respond to website page load requests?
How does the website respond to different browsers and devices?
Website performance can therefore impact your website's search engine rankings, considering Google and other search engines use algorithms that monitor user experience, responsiveness, page speed, and more.
Many web developers and designers often overlook website page load times when designing new websites. However, website speed optimisation needs to be implemented at the beginning of any good web development strategy to ensure it is at the top of the agenda. Since page load times and speedy movement between pages and content are so crucial to conversion rates and customer satisfaction, your business really can't afford to not think about website optimisation from the very start. Although changes to plug-ins, widgets, server-side scripts, and image alterations may have an impact on page load time, page speed really needs to be addressed as your developer builds your website.
Why Does Website Speed Matter?
Imagine you're visiting a store and you have to wait in line for 10 minutes before you can even start shopping. You're probably going to get frustrated and leave, right?
The same is true for websites. If your website takes too long to load, people are likely to leave and go somewhere else.
Website speed matters for two main reasons:
User experience: People expect websites to load quickly. If a website takes more than a few seconds to load, people are more likely to leave and go to a different website.
Search engine rankings: Google and other search engines consider website speed when ranking websites in their search results. This means that faster websites tend to rank higher in search results.
What does slow really mean?
In the online world, a page load time of more than 1000 milliseconds is too slow.
Research by Google has concluded that anything slower than the blink of an eye can cause users to search through search engines and websites less.
In the early days of the internet in the 1990s, website speeds and page load times were very slow. And involved a lot of torturous waiting for pages and content to appear. But new technologies and innovations have allowed communications and digital information to be transmitted at lightning speeds across the internet. Which means that modern online businesses have all the tools and technologies they need to load content instantly; it's just a matter of using these technologies to create websites with built-in speed optimisation and a smooth, fluid user experience.
And what if the website isn't fast enough?
According to extensive surveys done on the subject: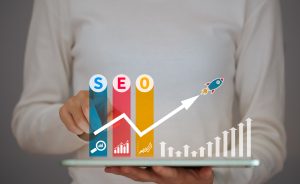 Businesses have only five seconds to attract visitors before they give up and leave the website;
1 in 4 users will leave a website if it takes longer than four seconds to load;
Almost half of all website visitors would never revisit a slow or badly performing website;
Mmobile users would abandon a mobile website if it took longer than five seconds to render.
So, for e-Commerce businesses that rely on online sales and large visitor rates. Every one second delay in website load speeds could mount up millions of dollars in losses for those businesses.
As an example, Mozilla optimised their page load speeds by a little over two seconds and discovered that downloads of the Firefox browser rose by more than 10 million a year. Moreover, with every second that website load times increase, businesses also see an increase in conversion rates. Speed and website performance are the biggest factors in keeping visitors on your website.
What is a good website speed for SEO?
A good website speed for SEO is three seconds or less for both desktop and mobile devices.
This means that the majority of your website's content should load within three seconds of a user visiting the page.
Website Performance: the science behind it
The experts at Google suggest website load times of less than 100 milliseconds make users believe that the page has loaded instantly. This happens due to the fact that the visual sensory memory processor in our brains functions in 100 millisecond increments.
Websites don't actually have to load in 100 milliseconds. A load time of one second is enough to make visitors feel their web browsing is smooth and uninterrupted. It is only when the website load speed goes beyond one second that users begin to feel frustrated and impatient.
How Does Slow Speed Affect Your Business?
Customer Attrition: Studies show that businesses have only five seconds to attract visitors before they leave. Slow websites cause users to abandon ship, potentially costing millions in lost revenue.
Conversion Rates: For e-commerce businesses, every second of delay can impact conversion rates. Even a slight improvement in speed can result in increased conversions.
What's the solution?
The problem with finding information on the internet is that users will often spend a few more minutes on a quick and responsive website that may not be exactly what they are looking for rather than staying with a slow website that contains the exact information they want. Considering the sheer number of websites and information available online, internet users will ultimately find the information they need. So businesses with sluggish websites who can't keep their online users on their site will lose those potential customers to competitors.
The simple solution is to reduce the waiting time when loading websites, pages and online content. A quick, responsive and smooth website that offers instant load speeds and a fluid user experience will optimise your website and improve customer satisfaction.
The next five articles in our series will give you easy-to-understand tips on improving your website's page load speed. Keep your eyes peeled for the next in our series!
For a comprehensive exploration of this topic, don't miss the other five parts of this article 'Website speed optimisation':