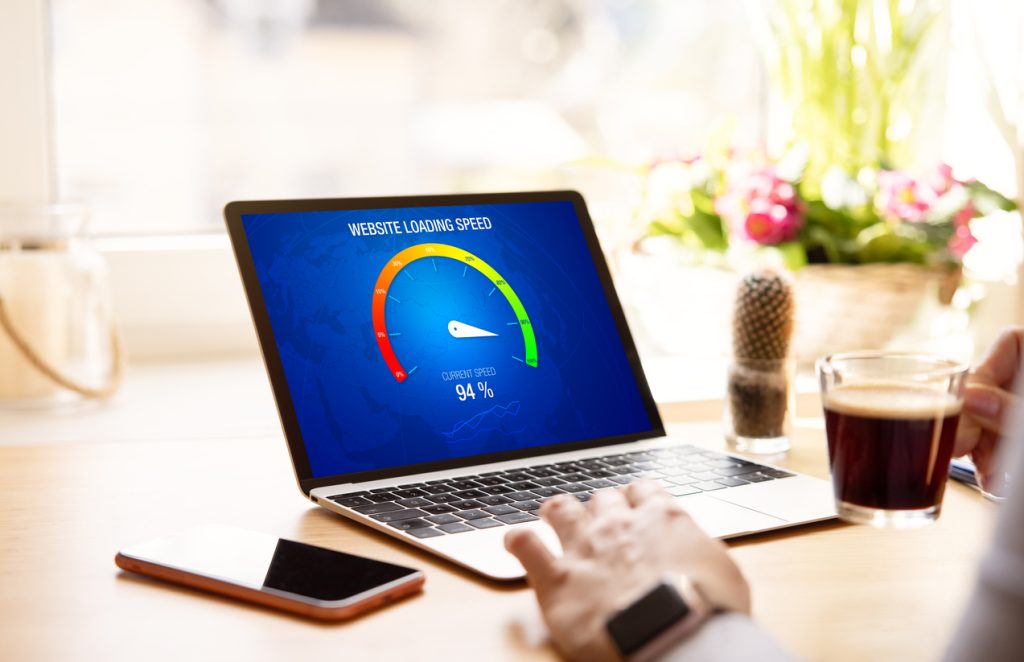 Online success depends on businesses embracing everything mobile and ensuring their online presence is optimised for mobile devices. The ownership of mobile devices such as smartphones and tablets has increased exponentially in recent years. According to the statistics for 2023, there are roughly 6.92 billion smartphone users across the world. That's 86.29% of the global population, and Worldwide smartphone users have increased year-over-year by at least 5% over the last five years.
That is almost two billion people calling, texting, or browsing the internet looking for information or buying products and services. For businesses that refuse to go mobile, not adopting a mobile-centred approach is a serious missed sales opportunity.
Here some statistics:
Desktop PC sales have dropped year-on-year for the last 5–10 years. It happens because consumers find new ways to communicate, share and buy while on the move. According to Gartner, worldwide PC shipments declined 30% in the first quarter of 2023. It was the largest quarterly shipment decline since Gartner began tracking the PC market. The social and mobile revolution means that consumers often watch TV while browsing online on their smartphone or tablet; it also means consumers share their lives (and buying choices) with friends, family and strangers online. The age of young people spending the evening on MSN messenger on a desktop PC is over.
If all you've got is an unresponsive desktop site and absolutely no mobile site, how is your business going to attract consumers shopping on their smartphones on the bus home from work? Or the business user browsing the web on their tablet in a hotel room? The portability of mobile devices are a crucial factor in their success.
But it's not too late to build your business mobile strategy. It's fairly easy for a web developer to make your desktop website responsive for use on tablets and mobiles.
However, the key to any successful website, as we've mentioned before, is optimisation.
If your mobile site is just as slow as your desktop site, you've missed the point. Your smartphone website needs to be smooth, seamless and fluid, with fast load times and a user interface that renders correctly on all screen sizes.
Why Go Mobile?
Firstly, if you're not going mobile, trust that your competitors will be. 2013 was considered by many to be the year of 'responsive' web design and 2014 is sure to be the year of mobile. Let's look at some statistics for 2023: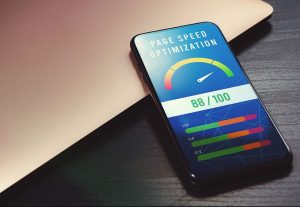 6.92 billion people worldwide own mobile devices
6.05 billion people worldwide own smartphones
5.3 billion people worldwide browse the web via mobile
71% would consider leaving slow websites after 5 seconds of waiting
So what does this all add up to? Well, with all those potential customers using mobile devices on a daily basis, it's in your best interests to mobile-optimise your business website specifically for those users. Without a mobile website, your business is losing out on a huge chunk of potential revenue and sales opportunities.
A solid mobile strategy should treat mobile and desktop websites as two separate entities. You don't want any issues with your desktop website to translate to your mobile website.
Mobile websites should look and function in a similar way to your desktop site, with slight differences that allow for optimum user experience, functionality and speed. Without these core components of mobile website design, there could be some negative results.
The Importance of Mobile Website Design for Business Success:
Reducing mobile purchases
Mobile online consumers have shorter attention spans than when browsing on desktop websites.
Losing out to competitors
Recent studies have shown that almost 75% of users said they prefer visiting mobile websites that offer high-performing user experience.
Diminishing brand value
Mobile websites that deliver poor user experience and design reduces your overall brand value and makes users less likely to engage with the business in the future, both on a desktop and mobile platform.
The main purpose of mobile websites is to reach customers using mobile devices and mobile internet.
Mobile websites can help your business:
Grow its customer base and boost brand awareness;
Bring in new advertising opportunities;
Offer convenient and easy to buy services and products;
Create dynamic business development opportunities.
Mobile and desktop websites use different technologies, user interfaces and form factors, all of which can slow down or speed up website performance. Optimising mobile websites separately allows you to improve these technologies and interfaces to ensure your mobile site is as well-optimised as your desktop site.
Not only that, but because of the unique position of mobile websites to deliver web browsing and online shopping while on the go, users are much more in control of their own user experience.
Mobile websites need to deliver content and page loads within the two second window to ensure customer loyalty, strong business relationships and potential mobile website sales.
Optimisation = High Conversion Rates
Since industry data shows that there is enormous volume of internet traffic via mobile devices, mobile website optimisation should be a top priority for e-commerce businesses. That also means that e-commerce businesses will have to satisfy mobile customers' needs. They have to ensure brand value is maintained and revenue opportunities are seized.
The key to mobile website optimisation is: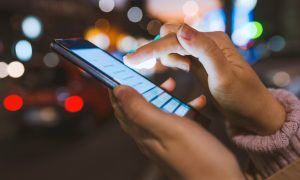 Quick page load speed
Efficient delivery of website content
Website format is user-friendly
Smooth navigation and usability
High functioning with minimal visitor input
If all of this is managed well and delivered effectively then mobile sites can enjoy around 1.2% conversion rates. And over 80% of revenue per customer conversion compared to desktop sites. Mobile sites have the capacity to turn mobile visitors into customers and conversion rate statistics show that if your site offers speed and functionality, your business site could enjoy increased revenue and customer retention on both desktop and mobile platforms.
Speed is the Key
Large, well-known businesses can afford to have 5 second page load times due to the fact their brand loyalty is already well-established. For small businesses and new organisations, 5 seconds is enough to put potential customers off your website in favour of one that performs faster. So, does the fastest website win the race, every time?
Think about how quickly Google loads search results – it's usually less than 1 second. Sometimes even less than half a second. If visitors are accustomed to that speed when finding website search results, don't you think they expect your website to load just as fast? In fact, 16 of the top 100 multi-channel retailers on the web have mobile website load times of 1 second or less. These are the companies who are working with billions of dollars in profits and sales revenues from their mobile websites and customers. It makes sense to try to get your mobile website optimised alongside these big companies. After all, you want to be where the customers – and profits – are going.
Tips for Beginner Developers
If you're attempting to build a speed-optimised mobile website or employing web developers to make your website as responsive as possible, there are specific areas that should be optimised. Here's where you should draw your attention within your website structure:
Fluid grids
Fluid grids are adaptive grids that flow naturally within their parent container to adjust pixels and other elements depending on the screen size and device being used to access the site. Therefore it is essential that images and content are also able to change size and resolution.
Design
Design elements will have to be altered to accommodate the differing screen sizes of mobile devices. So pinching the screen to zoom into images or tiny navigation on the header are examples of poor functionality. That will frustrate mobile users and drive them away from your site. A good web designer will focus on images, description character length, header and navigation layout, footer information and content design and layout to ensure these areas are optimised for mobile platforms.
The use of smartphones and tablets is definitely not in decline and will surely only increase in the coming years. As more and more customers desire portability and functionality on mobile websites, e-commerce businesses must be adept at delivering web content on a variety of screen sizes, browsers, operating systems and devices. The aim is to get mobile customers to make informed buying decisions on mobile platforms to ensure sales, conversion rates and customer retention levels are maintained.
According to statistics, in 2023, mobile devices account for over 55% of all web traffic. This means that the number of web visits made via mobile devices is more than twice as many as those made on traditional desktop websites. Double the users means double the sales opportunities and, perhaps, even double the revenue. Don't get left behind!
For a comprehensive exploration of this topic, don't miss the other five parts of this article 'Website speed optimisation':