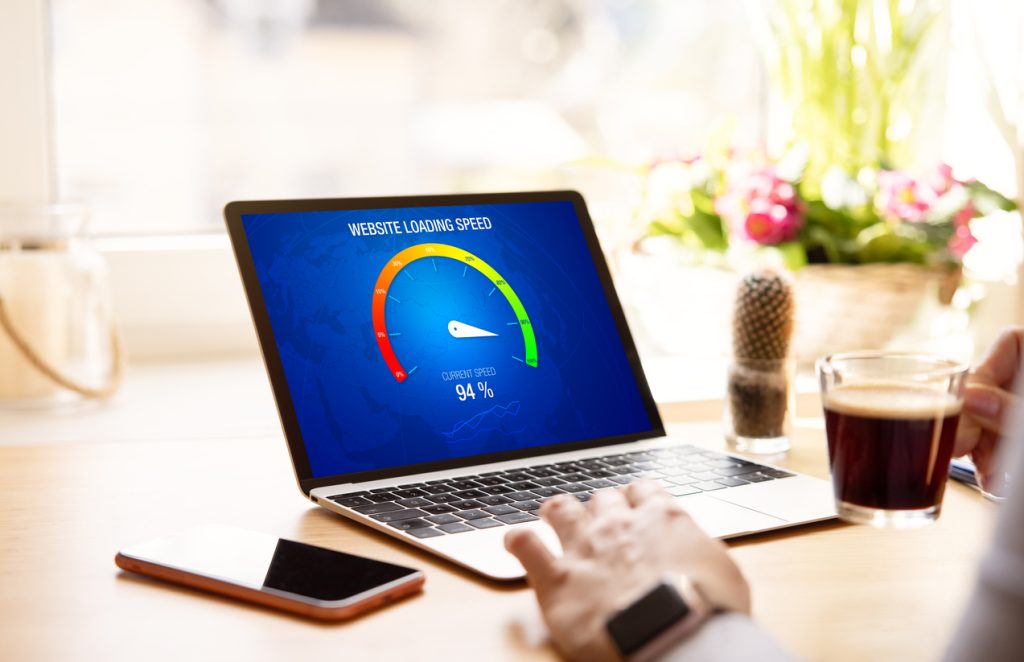 How visitors use and experience your website is crucial to optimum website performance. For your website to perform really well, you want it to load super-fast, provide a seamless online browsing and shopping experience, and draw in potential customers who will buy products or services from your business. The main purpose of any e-commerce site is to boost business sales and increase profits, both online and offline. So how does poor website performance impact your business?
The website search engine Google started to monitor website page load speeds into its search algorithms, when it discovered that slow-rendering websites made a huge impact on website traffic. When Google pages experienced a tiny half a second reduction in page load times. They also saw a 20% decrease in internet traffic.
Slow websites and sluggish load times turn people off—and away—from your website.
This kind of blip in internet traffic figures is pretty inconsequential for internet giants like Google, but if your business is just a baby in the e-commerce world, reduced traffic and unsatisfied internet users could severely impact your bottom line.
Poor vs. Excellent website performance
A recent study into website performance and load speeds looked at the experiences and expectations of online consumers. The study came to the conclusion that poorly performing websites significantly reduce sales and profits, in comparison to excellent websites, which have the ability to quickly increase sales.
According to the Global Consumer Trends Report, 88% of online shoppers would choose e-commerce websites that deliver speed, high performance, and a user-friendly online retail experience to make them happy when shopping. Conversely, Google's 2023 PageSpeed Insights report tells us that around 50% of online shoppers would leave a website that had a page load speed of 3 seconds or more.
Therefore, your business website has 3 seconds or less to impress.
If it can't deliver in that time, almost half of your customers are likely to leave without buying or interacting with your business in any way.
Linked with this dissatisfaction is the reality that almost 80% of unhappy online customers would never revisit a poorly performing website. And like BrightEdge's 2023 Consumer Content Report says, almost half of those asked would have a permanent negative impression of the business and would go on to share their negative opinions with others. That doesn't just mean sharing information on social media with friends and family. It also means they are less likely to visit your retail store in person or recommend your business to friends, family or colleagues.
Of course, we're not saying that website optimisation is the only factor that influences sales. The level of service you provide and the quality of your product obviously has a huge impact on sales too. But missing out on turning website visitors into customers who actually buy from your online store is a missed opportunity. So, converting visitors into consumers is based on creating a positive customer experience through super-fast page load speed, seamless content loads and quick check-outs. A smooth online buying experience will give customers a pleasant emotional and psychological response to your business, thus boosting customer satisfaction and potential sales opportunities.
Does digital marketing help website performance?
Digital marketing campaigns will, of course, help to drive traffic to your website and boost brand awareness for your business. Social media marketing, email marketing campaigns, blog content and traditional marketing strategies will get customers interested in your business. They may also lead them to buying your products or services. But will marketing campaigns increase conversion rates alone?
Indeed, influencing potential customers to enter your brick-and-mortar shop involves advertising and marketing. That makes them aware of your business and what you do. When customers have gone to all the trouble to walk into your store, it is more likely that they will make a purchase. Or come back another day to buy something they've seen in-store. It takes significantly less effort to get online visitors to your e-commerce store (they may find you naturally through search engines or by typing your name into the URL without searching).
But the crux of the issue with online retail stores is that as simple as it is to find and click on your website link, it is equally simple for visitors to leave your website if they're not satisfied with its performance. So, if your website is painfully slow, your online visitors are a few clicks away from leaving and never returning.
Retail vs. E-commerce
Although excellent customer service, choice and quality products are important factors in customer satisfaction for retail stores on the high street, when converting online visitors into purchasers website responsiveness and page load speeds have the biggest impact in online retail stores. E-commerce is about drawing in customers and keeping them there.
Pages have to load within the blink of an eye to give customers the appearance of instant access to information otherwise you will lose them to competitors.
Marketing might get potential customers to your website, but it's up to you to optimise your website so that they stay on your site and purchase a product or service.
Remember, the difference between online stores and traditional brick-and-mortar stores is that you're not physically there to catch customers as they're about to leave your shop. In retail stores you can talk to your customers in person. You can also persuade them to stay and encourage them to buy something. You can dress up your shop-front, promote on-the-spot deals, and build large-scale advertising campaigns. But with so much on offer and so many similar websites available on the web, if you can't catch the attention of your customers within a matter of seconds, you've lost them and any potential sales you would have received. So get optimising!
Website performance & user engagement
How users engage with your business website is linked to how humans store short-term memory and how they think about 'control'. People are unable to store short-term memory beyond a few seconds. Which means if your website takes longer than 3 seconds to load, users may have already switched off from it. Coupled with the fact that web users like to feel in control of their browsing and buying choices. If your website isn't speed optimised that feeling of control will disappear. Thus, the loss of the illusion of control and the loss of customer concentration translates as business inefficiency and incompetence for many online users.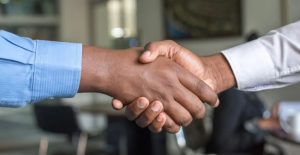 For quick and well-performing websites, concentration is maintained and the feeling of control is in place. Which creates a cognitive connection between users and your website. Therefore, website owners can use this consumer engagement to influence customers to buy specific products or services. They motivate customers to share information about your business and build trust between your business and customer-base.
Optimisation reduces operational costs
E-commerce site Shopzilla reduced page load times to two seconds and as a result slashed their operational spending by half. By overhauling their website and speeding up load times they were able to use hardware to efficiently process large amounts of user requests at a quicker speed than previously. The impact of this optimisation was an increase in profits by almost 12%. The e-commerce giant was able to increase web traffic through hardware innovation without increasing operational costs. It's a win-win.
A converse example comes from the search engine Bing, who conducted research and found that a two second delay in their search engine queries resulted in losses of 4.3% per online user. Loss of users equals loss of revenue, that's a given.
Loyalty is linked to performance
However, one of the biggest factors affecting customer engagement is usability.
If a new website is very complex and involves a lot of time and energy to learn how to use, customers are less likely to switch from a website they already use and are engaged in. Customer loyalty is tightly linked to load times, responsiveness, website speed and how user-friendly a website is. Therefore, high-performing, speed optimised websites are more likely to have an engaged, loyal customer-base.
Not only that, but search engines and crawler robots measure performance by user experience, navigation, page speed and responsiveness which impacts your business' search engine rankings.
Here's how search engines judge your website performance:
Easy to use and navigate.
It contains useful information.
Accessible on all devices, operating systems, browsers and locations.
Delivers high-quality information and access to products and services with minimal clicks.
It is therefore crucial to online business success that you optimise your website's performance, speed, and user experience. Which will in turn influence customer loyalty, satisfaction and retention.
For a comprehensive exploration of this topic, don't miss the other five parts of this article 'Website speed optimisation':