Setting up appointments is a common activity. Sales reps arrange virtual appointments to answer product inquiries. Software firms enable booking live demos. Telehealth therapists allow booking of video sessions. These are examples of groups that will enjoy the latest Microsoft Teams feature, Virtual Appointments. The new meeting style is designed for customer engagements enhancing the experience. If you have been utilising Teams and different appointment app, you should give this new feature a try, it will streamline the process.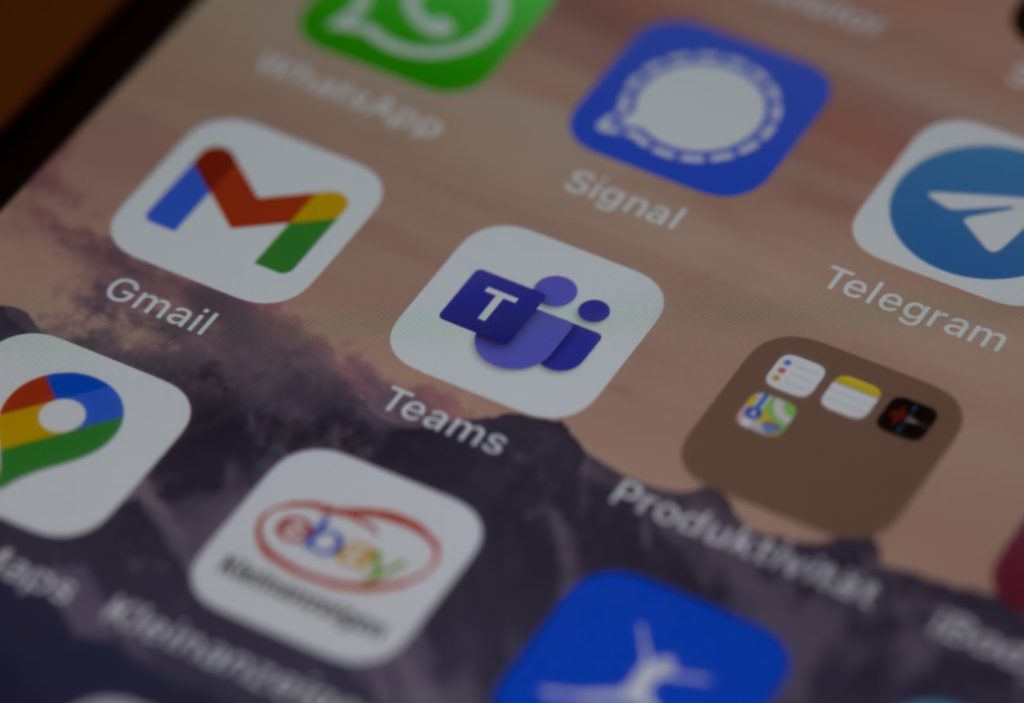 How would you define Virtual Appointments in Teams?
Virtual Appointments in Teams is an all-in-one platform for customer meetings, providing scheduling, management, and video conferencing capabilities. The best part? Anyone with the link can join, even without a Teams account!
Microsoft's scheduling app, Bookings, connects to Teams powers Virtual Appointments that seamlessly integrate with Teams. Select features are available with any Microsoft 365 plan, whereas more advanced features are exclusive to the premium plan.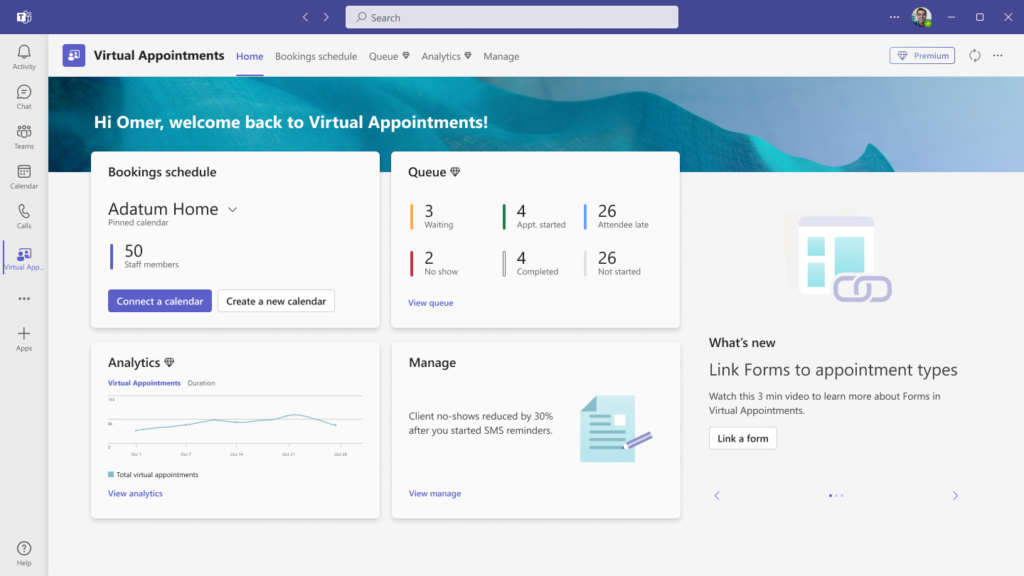 Features of Virtual Appointments in Teams
Managing Scheduled Appointments.
You can view all your appointments in one place and manage cancellations or schedule changes with ease.
Customize confirmations and reminders before sending.
Send clients a tailored message through email or SMS—this adds a personal touch. And, with automation, you can still provide that same customisation without having to send each one yourself. Automatic appointment reminders also help save time.
A waiting room that is tailored to your preferences.
Want to personalize your customer's experience? Use customized SMS or email messages. Automated appointment reminders save you time. Add a personal touch with automation, without sending each message manually.
Follow-up actions after a meeting.
Send meeting follow-ups after a virtual appointment to save time and keep all information in one place. This makes it easier to follow your communication trail with clients.
Analytics for departments and organizations.
It's difficult to determine if your demos are resulting in sales without a good tracking system. Additionally, it's crucial to have visibility into customer appointments across your organization. The premium analytics feature can help you achieve this by providing helpful reporting, which gives insights into B2C virtual appointments for all departments.
Guidelines for utilizing virtual appointments.
To use Virtual Appointments in Teams, you need to make some initial setups. Keep in mind that you must be a Bookings admin to access these settings.
Here are the steps to set up your calendar on the Virtual Appointments app: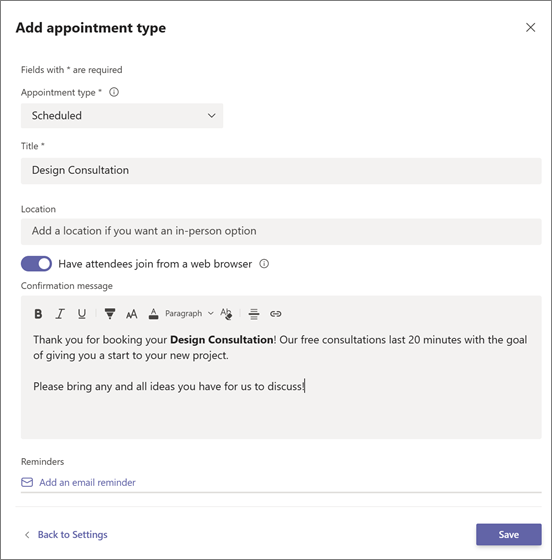 Choose "Create a Calendar" on the Home tab.
Add up to 100 staff members and assign them a role.
Set up your appointment types: scheduled (you schedule the day/time) or on-demand (customers choose when to meet from your booking calendar).
You can set up SMS notifications and link forms if desired.
Publish your booking page to give visitors the ability to book on-demand appointments.
Get assistance to improve the effectiveness of your Microsoft 365 tools.
Unlock the potential of your team with Microsoft 365. Stop wasting your budget on apps you don't need! We can help you make the most of this powerful platform. Contact us today to supercharge your Microsoft 365 experience!