It's no secret that everyone uses a suite to do their tasks, all manual labour has been shifted to technology, therefore, major companies such as Microsoft and Google keep on upgrading their services in order to give their customers a well-deserved experience and a user-friendly interface to complete their tasks. With all the services being provided one might have to compare which caters to their own needs. Therefore, let's break down the services provided by Office 365 and G suite respectively.
What is Office 365?
Office 365 consists of Outlook, Onedrive, Word, Excel, Powerpoint, OneNote, SharePoint, Microsoft teams, Yammer.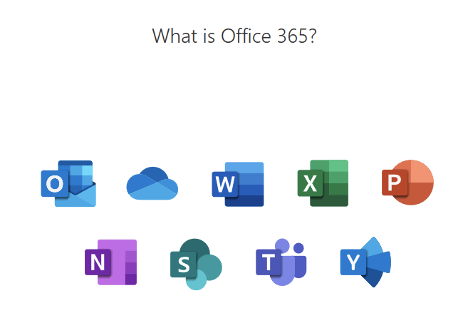 Microsoft Office 365 is created for the normal users (education and home) and businesses and gives the ability to perform tasks in the cloud.
What is G suite?
"G suite is a suite of cloud computing, productivity and collaboration tools, software and products developed by Google cloud." This is a subscription based service charging per month depending on what the organization or company choose. It is web-based but capable of working offline too. Google has also come up with versions compatible with IOS and Android which expands their services to mobile devices so consumers are able to do their work while travelling which is an advantage. G suite is the best choice for high school and college students who need a collaboration workspace. G suite offers the same essential applications as Office 365. However, there are differences between the tools and the features provided by them.
Differences between Office 365 and G suite
It varies on the storage, pricing, email. The vivid difference that can be found is the desktop application which is provided by Office 365 because many IOT people will prefer Office 365 over G suite because it has both Office 365 and cloud.  Another aspect of Office 365 is that it's much more sophisticated and filled with advanced features when compared to the cloud services provided by G suite even though Google is advanced in terms of technology.
It depends on the type of business and how well it fits the company's work that a choice should be made between G suite and Office 365. When it comes to home users and students, G suite can be a good option for collaboration work and Office 365 will be useful for offline presentations where diverse amount of features are needed to be added.