Windows 10 gathers a lot of your personal data for many additional features that will make your life easier. However, is the trade-off really worth it? If you lean more toward privacy, we will guide you on how to turn those features off.
Turn off advertising
If you don't want to see a personalisation advertisement just tailored to you, you should turn off the advertising feature integrated in Windows 10. How the advertising feature works is that there are cookies that follow your travels during web browsing. You can turn the personalised ads off by going to Settings -> Privacy -> General and untick the Let apps use my advertising ID for experiences across apps option.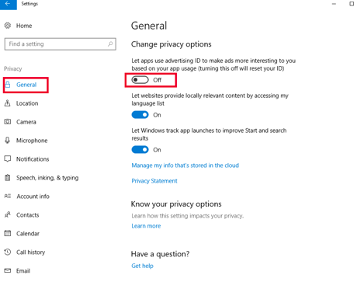 Turn off location tracking
Windows 10 always knows where you are if you don't turn the location off. It can be helpful as the operating system provides some useful information such as local weather. However, to protect your privacy, it is better to turn it off. Go to Settings -> Privacy -> Location, and then turn the location off.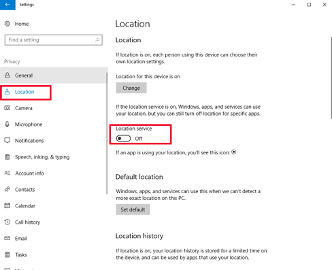 Turn off Cortana
Cortana is a built-in personal assistant in Windows 10 that can help you with reminders, calendar events and sending emails. It collects personal information from you. To turn Cortana off you can click the Cortana icon in the taskbar, and then click the notebook icon on the left-hand side. Select Settings from the list of options and then turn off "Cortana can give you suggestions, ideas, reminders, alerts and more."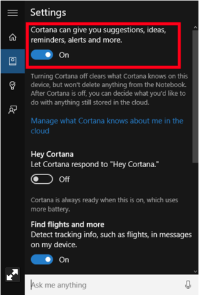 You can now stop Cortana from collecting your personal information in the future. Go to Settings -> Privacy -> Speech, inking, and typing. This is a setting that allows Cortana to collect personal data from you. Click the "Stop getting to know me" button to end that.
Wi-Fi Sense
Wi-Fi Sense is designed to let the users easily share Wi-Fi connection, but some people believe it will allow friends of friends to log onto their network and do nefarious things. So if you are worried about it, you can turn it off by going to Setting -> Network & Internet -> Wi-Fi -> Manage Wi-Fi Settings. And then turn off the "Connect to suggested open hotspots" and "Connect to networks shared by my contacts" options.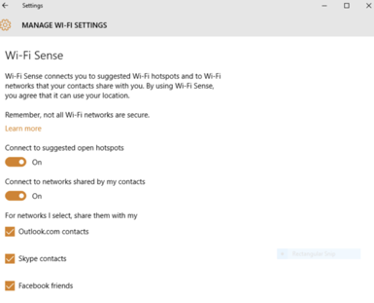 Change Microsoft account to a local account
When you use Microsoft account to log into Windows 10, Microsoft store information about you. For example, your settings on Windows device. If you don't want Microsoft to have too much of your information, you can stop using your Microsoft account and change to a local account. You can go to Settings -> Accounts -> Your info and select "Sign in with a local account instead." Follow the instructions and you will login with local account after that.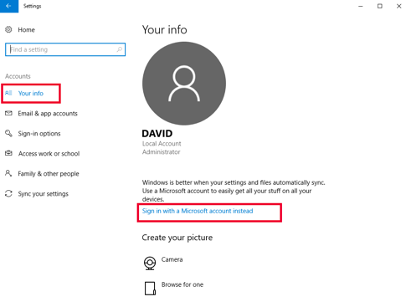 By now you should have improved a lot in terms of protecting your privacy. You can dig even deeper into it by going to the privacy settings. Go to Settings -> Privacy and there are a lot of options and you can choose to turn off any feature you want.