Many people start to browse internet privately because they don't want to keep track of the browse history. There are more reasons to use private browsing. It will keep important information such as banking details, email passwords and other personal logins from showing up on the history of computer browser. This will provide more security especially if you are sharing PC with another person.
So how can we browse internet privately? The answer is it varies to different browsers, or rather, every browser calls it differently. In general, we open the browser's menu and look for words has the meaning of "private", and click that.
Google Chrome
In Google Chrome, it is called "New incognito window". To open a new incognito window, you can either do it by click the menu bar and then select "New incognito window" or use the Ctrl + Shift + N shortcut.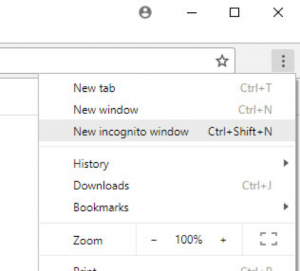 Apple Safari
In Safari, you can start private browsing by open the file menu on the top left of your browser and select "New Private Window". You can also achieve it by use the Shift + Command + N shortcut.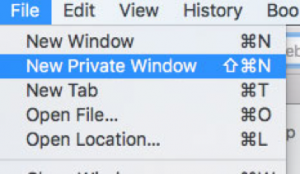 Firefox
To open a private window in Firefox, select the "New Private Window" in the menu bar or by Ctrl + Shift + P keyboard shortcut.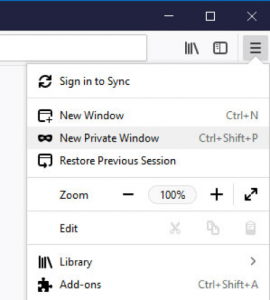 Internet Explorer
In internet Explorer, go to the menu, under "Safety" select "InPrivate Browsing" to open a private browsing window. You can also do it by the keyboard shortcut: Ctrl + Shift + P.

Microsoft Edge
In Microsoft Edge, you can click "New InPrivate window" in the menu bar or use the keyboard shortcut just like other browsers: Ctrl + Shift + P.