In an increasingly digital world, cybersecurity has emerged as a critical concern for businesses across Australia. The need to protect sensitive data and information has never been more pressing. Cyber threats are evolving rapidly, and the consequences of breaches can be devastating.
In Australia, and particularly in Brisbane, a number of leading cybersecurity companies are tackling these challenges head-on, offering innovative solutions to keep businesses safe. This guide will introduce you to five of Brisbane's top cybersecurity providers. Moreover, we will discuss why investing in cyber safety is paramount for any business today.
Undoubtedly, Australia is home to a number of leading cybersecurity companies that offer a wide range of services to businesses of all sizes. Here is a list of the top cyber security companies in Brisbane:
GPK Group
Strengthening Your Digital Fortifications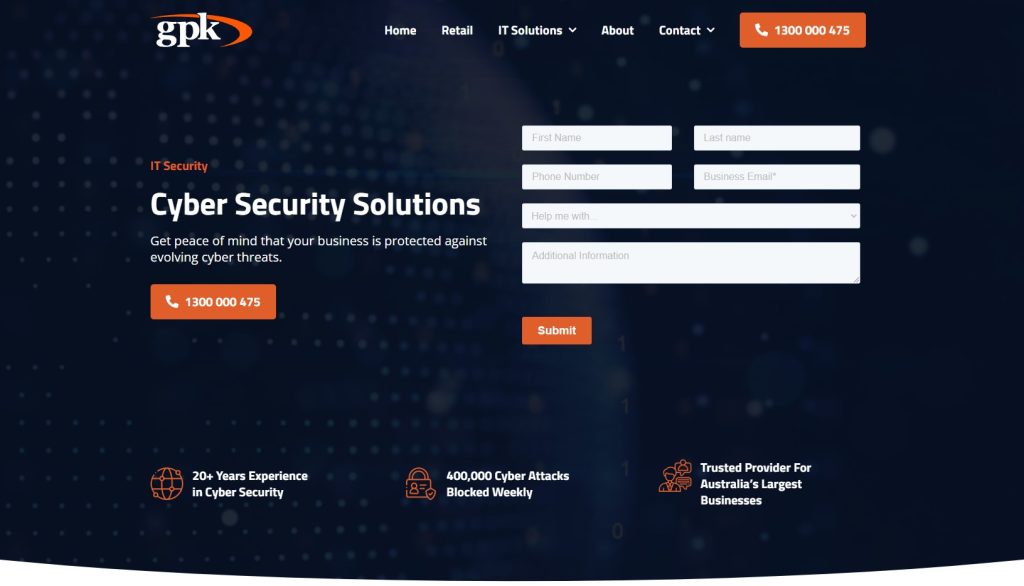 GPK Group is a leading cybersecurity provider based in Brisbane. They offer a comprehensive range of services to help businesses protect their critical data and systems. So their offerings include risk assessments, threat detection, incident response, and ongoing security monitoring. GPK Group partners with their clients to develop tailored security strategies that align with business goals, ensuring optimal protection without hindering productivity. GPK Group prides itself on its customer-centric approach and commitment to innovation.
Binary Evolution
Evolving Cybersecurity Strategies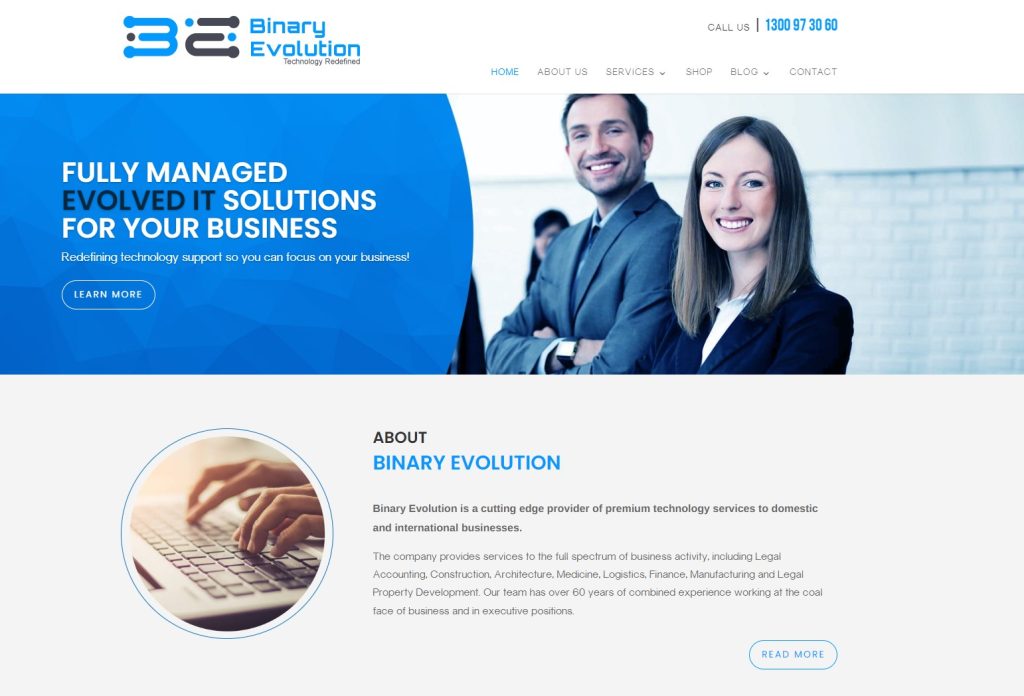 Binary Evolution is a specialist cybersecurity company servicing Brisbane and beyond. They offer a suite of services, including vulnerability assessments, penetration testing, security audits, and cybersecurity training. Binary Evolution leverages the latest technologies and best practices to help businesses identify potential weaknesses and mitigate risks. Their team of experts are dedicated to staying ahead of the ever-evolving threat landscape, ensuring their clients are always protected.
Cyber CX
Cybersecurity Excellence Across Australia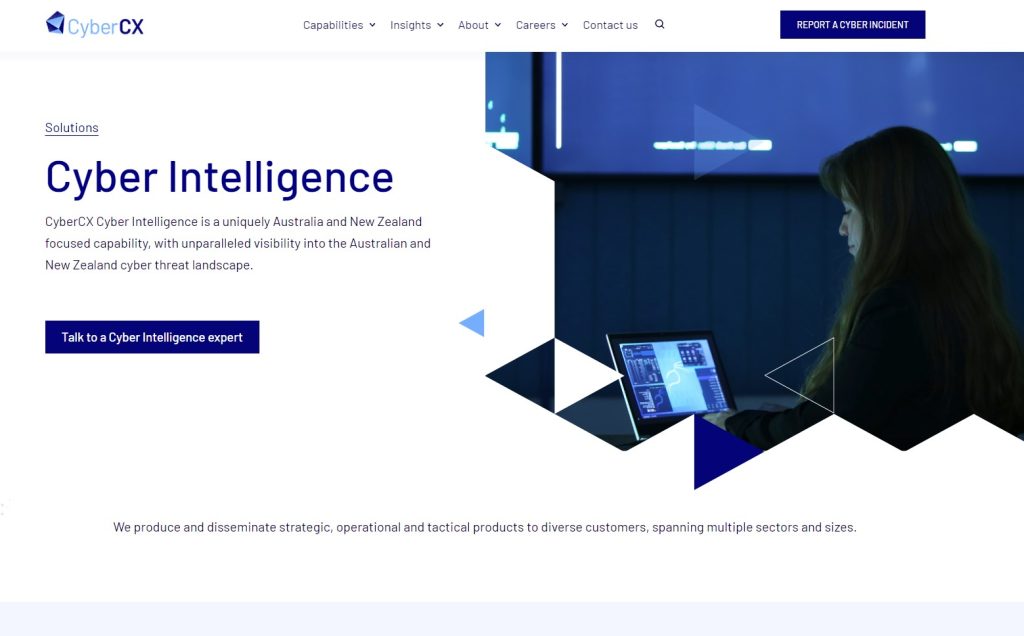 Cyber CX is a premier cybersecurity service provider with a nationwide presence. They offer a broad spectrum of services, including cyber strategy, cyber defence, managed security services, and incident response. Cyber CX combines deep technical expertise with a strategic business perspective, ensuring their solutions not only protect against threats but also support business growth and innovation. Their approach is underpinned by a deep commitment to customer service and excellence in cyber safety.
Smile IT
Your Trusted Brisbane Cybersecurity Experts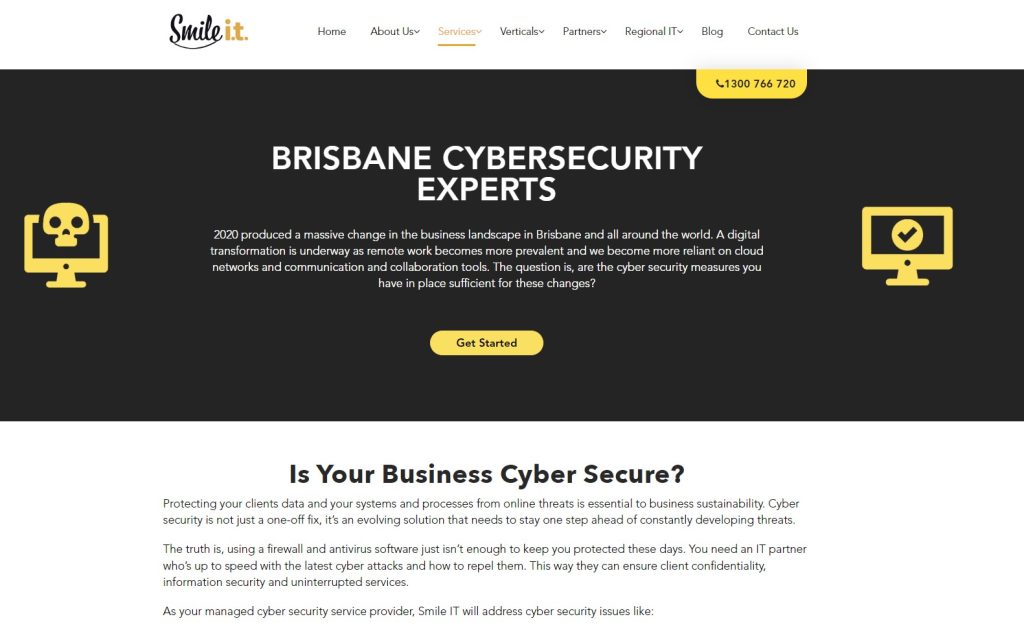 Smile IT is a trusted cybersecurity expert based in Brisbane. They offer robust cyber safety solutions designed to safeguard businesses from a range of threats. Their services include IT risk assessments, security audits, data protection, and network security. Smile IT's team of experts work closely with businesses to understand their unique needs and deliver customised, effective solutions. They are committed to helping their clients navigate the complex cybersecurity landscape with confidence.
Tesserent
24/7 Cybersecurity Operations Centre (SOC)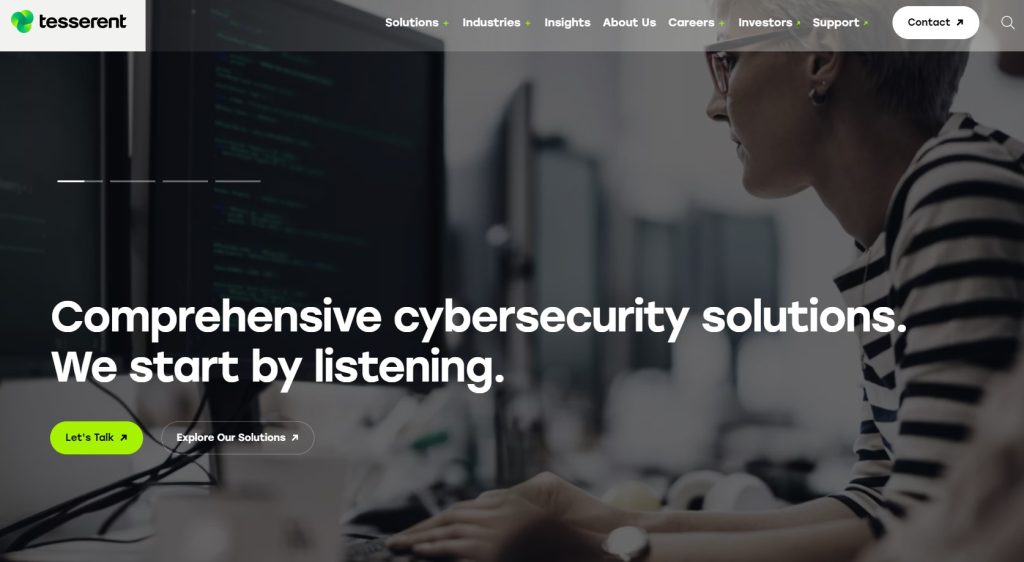 Tesserent provides end-to-end cyber safety solutions for businesses in Brisbane, across Australia, and New Zealand. Their services encompass everything from strategic consulting, security monitoring, incident response, and threat hunting to 24×7 security monitoring through their Cybersecurity Operations Center (SOC). Tesserent's team of seasoned professionals utilises cutting-edge technologies to deliver high-quality security solutions that give their clients peace of mind.
Why is cybersecurity so important?
In Australia, including Brisbane, cyber threats have significantly increased in recent years. According to Cybersecurity Ventures, the global cost of cybercrime is expected to reach $10.5 trillion by 2025.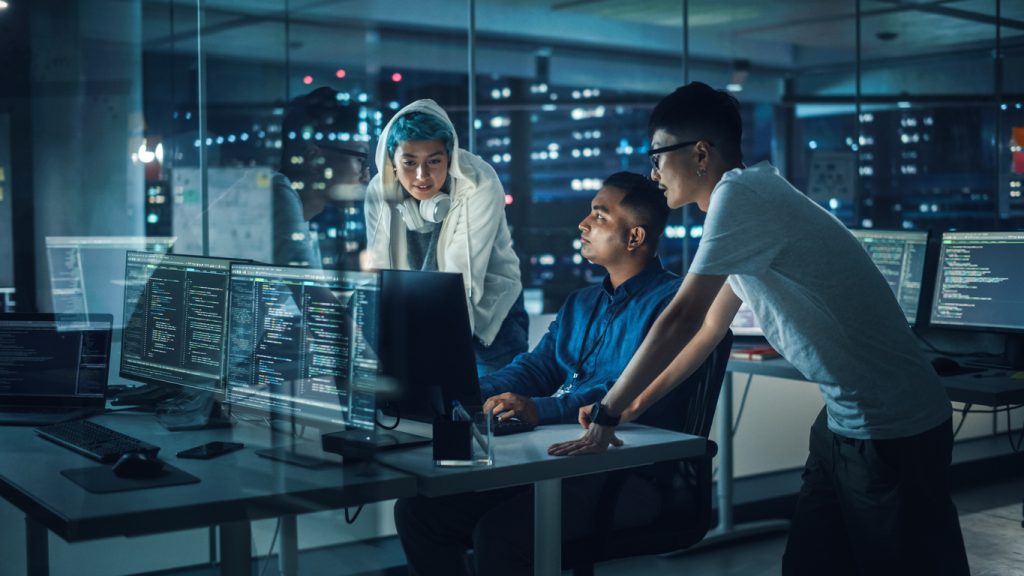 Some of the factors that have contributed to the increase in cyberattacks include:
The growing use of cloud computing: Cloud computing has made it easier for businesses to store and access data, but it has also created new security challenges.
The increasing number of connected devices: The Internet of Things (IoT) has led to a proliferation of connected devices, which are often not as secure as traditional computers and servers.
The increasing value of data: Data is becoming increasingly valuable, making it a more attractive target for cyberattacks.
As businesses increasingly rely on digital technologies, they become more susceptible to cyberattacks. These attacks can have severe financial and reputational consequences. This is why investing in cybersecurity is no longer a choice but a necessity.
Why Cybersecurity Is Essential for Any Business
Data Protection: Cybersecurity protects your sensitive data, preventing unauthorised access and data breaches.
Financial Safety: Cyberattacks can result in significant financial losses. Cybersecurity measures protect your bottom line.
Reputation Management: A data breach can tarnish your business's reputation. Strong cybersecurity ensures trust among your customers.
Legal Compliance: Many industries have strict regulations regarding data security. Cybersecurity helps you stay compliant.
Netcomp Solutions perspective:

Netcomp Solutions is a leading provider of IT services in Brisbane. We also offer a range of cybersecurity services, including risk assessment, penetration testing, and managed security services.
We believe that cybersecurity is one of the most important issues facing businesses today. Cyberattacks are becoming increasingly sophisticated and can cause a great deal of damage to businesses. That's why it's so important for businesses to have a robust cybersecurity strategy in place.
We recommend that businesses start by conducting a cybersecurity risk assessment. This will help you identify your most important assets and the threats that they face. Once you know your risks, you can start to implement appropriate security measures.
We also recommend that businesses invest in managed security services. This will give you peace of mind, knowing that your security is being managed by experts.
If you're not sure where to start, we encourage you to contact Netcomp Solutions. We would be happy to help you develop a cybersecurity strategy that meets your needs.
Cybersecurity is not an option, it's a fundamental requirement to thrive in today's digital age.