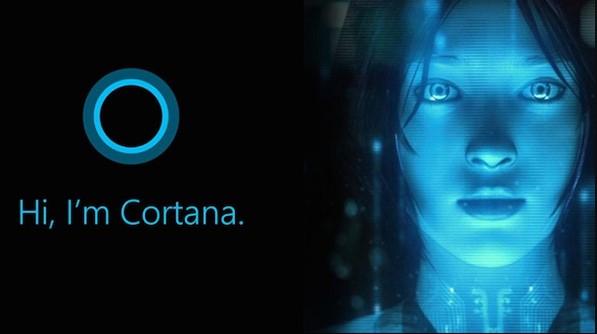 Microsoft is constantly enhancing its products in the fast-paced world of technology. The recent updates to Windows and Microsoft 365 are changing how Cortana works, which might affect your familiar usage. Let's delve into the changes and discover the exciting alternatives that lie ahead.
What is Cortana?
Cortana was like a friendly digital assistant in Windows. Imagine having a virtual friend who could help you find things, set reminders, and even answer questions you had. It could also understand your voice, so you could talk to it just like you'd talk to a friend. Many people found Cortana useful for making tasks easier and quicker.
How to disable Cortana?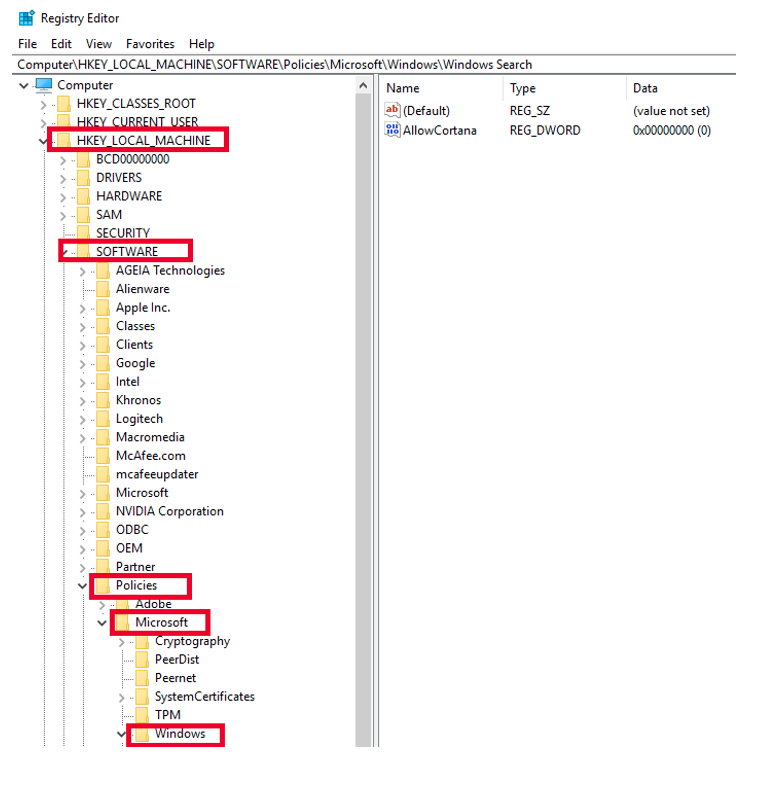 Turning off Cortana was as simple as flipping a switch in the settings. However, Microsoft decided to remove the option in the Windows 10 Anniversary Update. We can still disable Cortana by editing the registry.
First, press Windows key + R to open the Run window and type "regedit" in the search box. Once the Registry Editor is opened, navigate to the following folders in the left-hand side panel: HKEY_LOCAL_MACHINE -> Software -> Policies -> Microsoft -> Windows -> Windows Search. If the Windows Search folder is not there, right click on the Windows folder, select New -> Key and name it Windows Search.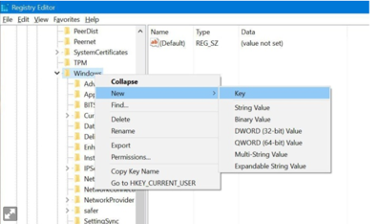 Right click the Windows Search folder and select New -> Dword (32-bit) and name it "AllowCortana". Then, double-click it and in the box that appears, ensure that the Value Data is set to 0.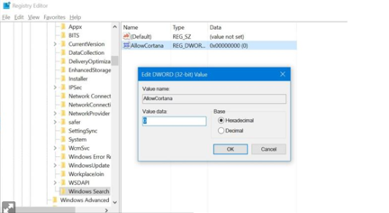 Close the Registry Editor, reboot your computer, and when you sign back in again, Cortana will no longer be there. Of course, you will not be able to use any of the Cortana features in the search field. These features include setting reminders or asking goofy questions. However, if you decide to use Cortana later on, you can go to the Registry Editor and either delete the "AllowCortana" value or set it to 1 instead of 0.
Why is Cortana Going Away?
Cortana is going away because, sometimes, things in technology change, people have new ideas or better ways of doing things. Microsoft decided to make changes to Cortana for a few reasons. One reason is that they noticed more people using voice control and other new features. They wanted to focus on these newer ways of helping you.
What's Taking Cortana's Place?
Even though Cortana as a standalone app is going away, Microsoft is bringing in some exciting replacements to make sure you still get the help you need. Here are a few cool things you can look forward to:
Voice Access in Windows 11: This is like having a new and improved way to talk to your computer. You can use your voice to tell it what to do, like opening apps, searching the web, and even sending emails.
The New Bing: Think of it as a super smart search engine. You can ask it questions, and it will give you really good answers from trusted sources on the internet.
Microsoft 365 Copilot: This is like having a super-smart helper that uses your calendar, emails, and other things to help you work better. It knows what you need and helps you do things like creating and sharing stuff.
Windows Copilot: This is like a super assistant for your computer. It helps you do complicated things and work with others without needing to juggle between lots of different apps.
Change Can Be Exciting!
Technology is always evolving, and just like we get updated versions of our favorite games or gadgets, we also discover new and improved ways to use our computers. Microsoft is dedicated to ensuring that these changes enhance productivity, allowing you to work smarter and faster, leaving you with more time for the things you love.
As we bid farewell to Cortana, we welcome some incredible newfound companions who will enhance our computer experiences. Embrace the change and embrace a whole new world of possibilities!